Go Solo. No, Go with Friends
I think the title of this story already expresses everything. This season I haven't written a story of "Go Solo" yet. The reason for: it's because I have been riding new and old trails with some friends. We got out very often. Near home for a short trip and in other areas in South Tyrol, Italy, for a one day tour. Here, I want to show you one of these: Mount Roen Trail. A day tour.
It was in the middle of July when we met in Tramin (276 mt) and we started pedaling until Caldaro (512 mt). Here we took the Mendola funicular. After having reached the Mendola Pass (1.362 mt – Trentino, Italy) we pedaled into a good terrain but in some parts steep.
During this tour we passed from the Autonomous Province of Bolzano to Trento and went back. The scenery was amazing but I was too tired to use my camera. Finally, we had launch at Romeno's mountain hut (1.771 mt). Good food and fresh "sportwasser" (sparkling water with lemonade) gave us the right energy for the last part. At least we thought so.
Last part means: lenght around 2 km, uphill difference approximately 345 mt, such a technical and steep path. It's a really ramp to the summit. The first part is in the middle of the woods and then more sparse. In the end we pushed our bike most of the time. Almost at the top, the landscape of Val di Non was beautiful. We took some minutes to recover our energies and breath.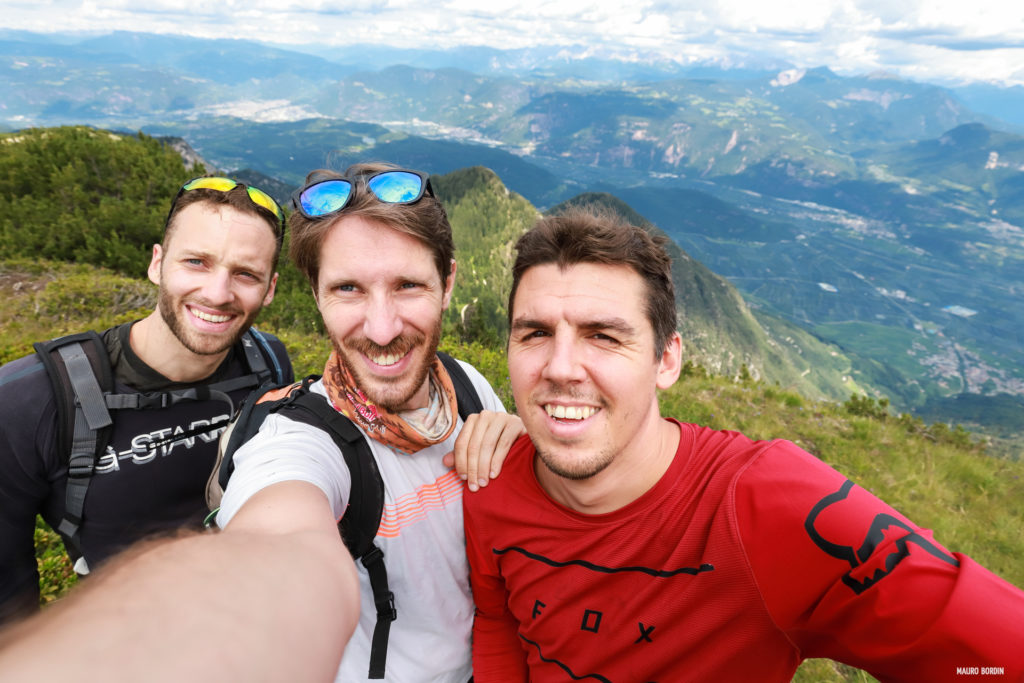 Then we reached the peak (2.116 mt) and the view of Val d'Adige was stunning. Wow! Large spread of fields until Bolzano to be seen only.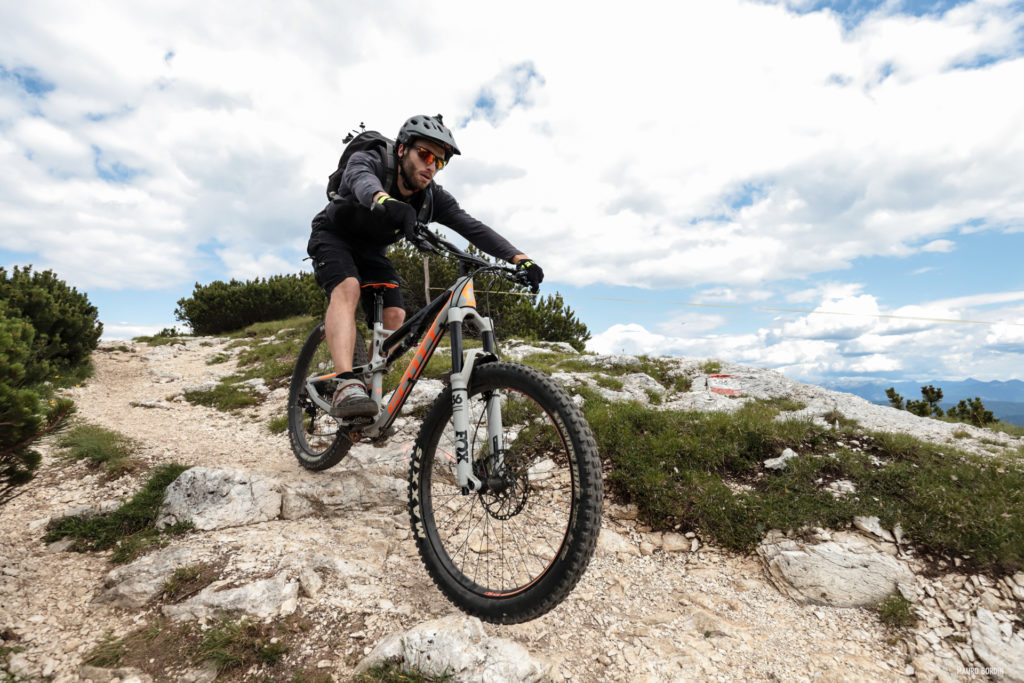 We took some pics and, full of energies, we rode down for a very long single track. At the beginning very technical with a lot of rocks after that easier.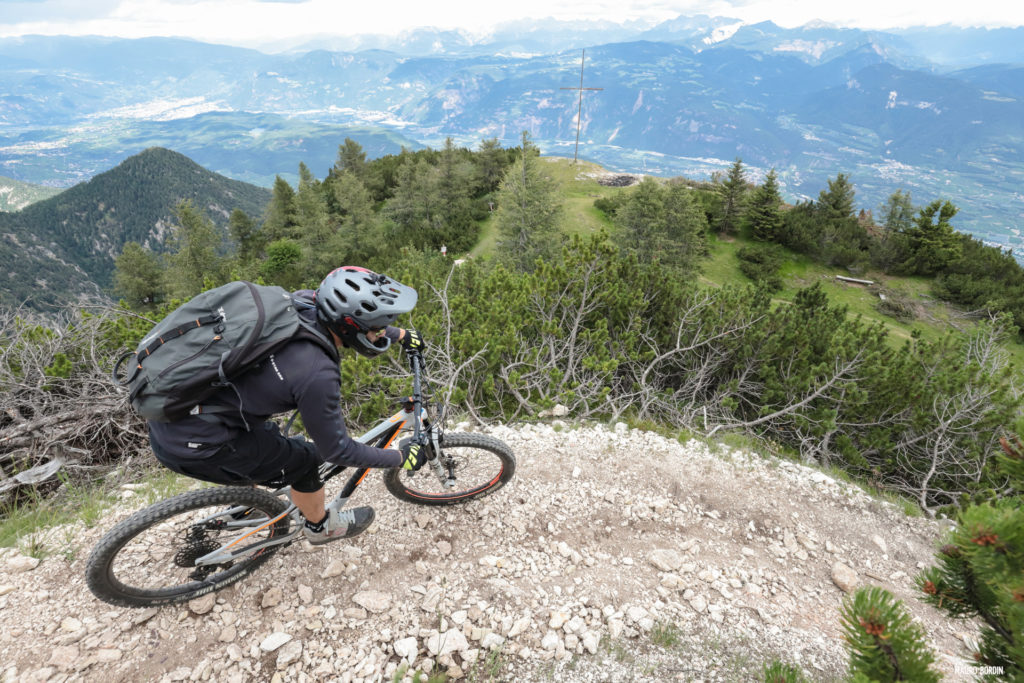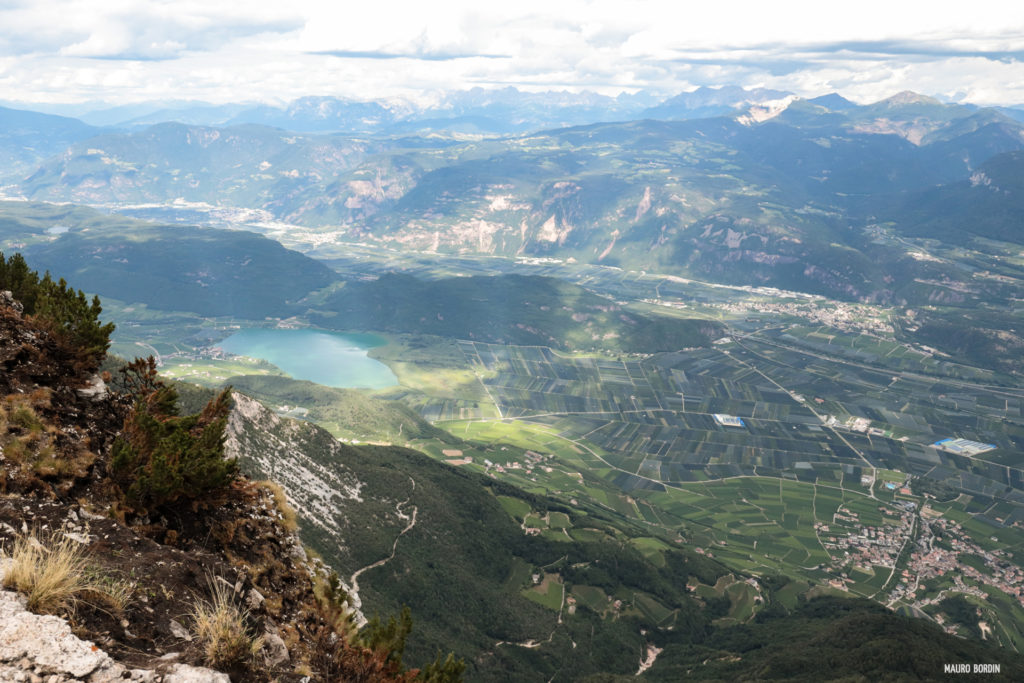 Whether with friends, or alone; the only important thing is to be outside!
Behind camera & words: me
Riders: Mattia Battizocco & Marco Viale